North Wales Police chief constable Mark Polin given contract extension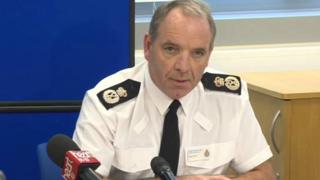 The chief constable of North Wales Police will stay in his post for another three years.
Mark Polin has been head of the force since 2009 and is a former deputy chief constable of Gloucestershire Police.
North Wales Police and Crime Commissioner Winston Roddick QC said Mr Polin had worked tirelessly to improve policing.
Mr Roddick will tell the North Wales Police and Crime Panel at Conwy about the contract extension on Monday.