Former children's homes boss John Allen denies abuse charges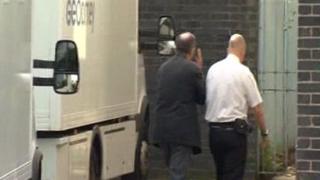 The former boss of children's homes in north Wales has appeared in court to deny 39 charges of historical sex abuse.
John Allen, 72, was bailed at Caernarfon Crown Court.
In a 50-minute hearing, the Judge Merfyn Hughes QC said Mr Allen's trial might take place in September and could last up to 10 weeks.
He was granted bail and another hearing is due to take place next month.