Flintshire council secures £800,000 to cut home energy bills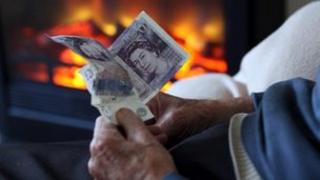 Some £800,000 will be spent to improve energy efficiency and reduce bills in 300 homes in Flintshire.
Flintshire council has secured the Welsh government cash to reduce those household energy bills by about £125,000 a year combined.
Council leaders say it is "unacceptable" one in three Flintshire households - 20,000 homes - spend over 10% of their income on energy bills.
They urge people to call North Wales Energy Advice Centre for help.
The money will also be used to give people energy efficiency advice and to provide housing insulation.
The council said it had a team dedicated to cutting energy bills, and over the past five years had helped more than 17,000 homes save an average of £200 a year.