Street dancers set for Llangollen International Eisteddfod 2014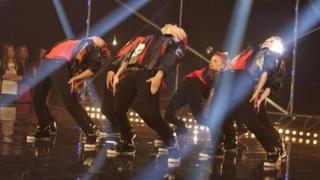 Up-and-coming street dancers are being invited to join rock stars Status Quo on the bill at an international festival.
The Llangollen International Musical Eisteddfod in July includes a contest for hip hop and urban dance groups.
Opera star Bryn Terfel will open the festival, which will include singers from across the world.
Organisers say they want to attract new audiences, and competition entries are open until 7 March.
Musical director Eilir Owen Griffiths said: "It is vitally important that we remain true to the core traditions of the eisteddfod and we will always keep the faith with our cultural heritage, after all that is our raison d'etre.
"By the same token we must also be aware that culture is a living, vibrant, evolving phenomenon and we must also attract and remain relevant to new audiences as well as continuing to provide a platform for more traditional music and dance."
The eisteddfod brings performers from all over the globe but has been dipping into the world of pop and rock in recent years to boost attendances.
Boy band McFly appeared at the festival two years ago.