Appeal after walker finds stray pig near Wrexham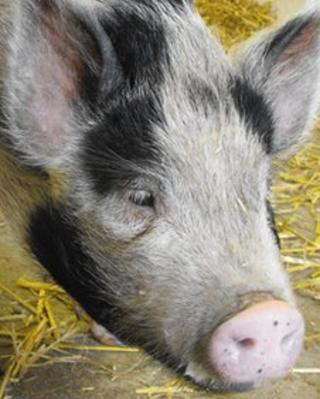 An appeal has been made for the owners of a stray pig to come forward after he was found wandering in woodland near Wrexham.
The pig was discovered by a dog walker in Dingle Woods, Llay, over Christmas.
Wrexham council's animal health officers have called him Tiny Tim - as his plight reminded them of Charles Dickens' Christmas Carol.
They said his owners should ring 01978 292045 and ask to speak to an animal health officer.
If he is not claimed by 10 January arrangements will be made to re-home the animal, a spokesperson said.