Drink-drive Christmas crackdown supported by victim's mother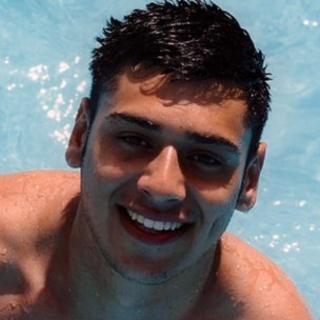 A mother who says her family is living a "nightmare" since her son was killed by a drink-driver is helping police launch a Christmas crackdown.
The death of Kieran Arnold, 21, from Wrexham, is highlighted in an all-Wales police campaign and shows drink-driving can have devastating consequences.
Mother Donna Lea said: "For those who continue to drink and drive I would beg them not to do it. It's not worth it."
Thousands of roadside breath tests will be carried out across Wales this month.
Ms Lea is helping North Wales Police launch the campaign on behalf of the Dyfed-Powys, Gwent and South Wales forces.
Her son died at the scene of a crash on the A541 near Pontblyddyn, Flintshire, in June.
Last month, Robert Williams, 48, from Pontblyddyn, was jailed for five years and four months after admitting causing death by driving without due care and attention when over the drink-drive limit.
Ms Lea said: "Drink-driving ruins people's lives. It is total devastation for our family who now have been given a life sentence of living without our son, brother and grandson.
"It's all been taken away by somebody who had the selfish attitude of thinking 'you know, I'm going to have that extra drink'."
She described her son, who worked as a plumber, as a "gentle giant" - a bodybuilder "adored" by his two younger brothers, Aaron and Steffan.
She said: "As he got older he was passionate about going to the gym and started bodybuilding - even competing in the Mr Wales championships last year.
"He was a gentle giant who was very quietly spoken and loved his job as a plumber."
Ms Lea describes the day of the fatal crash as "normal" until she received a call while at work at Wrexham Maelor Hospital.
"It's one of the most horrific things you can ever be told and to be brought out of work and to be faced by police officers.
"It's one of the hardest things and it's every parent's nightmare - a nightmare that you realise you are never going to wake up from and that you've got to live with it for the rest of your life."
More testing
December is one of the highest months for drink drive arrests.
Welsh forces tested more than 35,000 drivers from 1 December 2012 to 1 January 2013, an increase of more than 7,700 compared to the same period a year earlier.
The number of people testing positive, failing or refusing a test was 502, a drop of 43 from the previous year.
Over the next four weeks, thousands of motorists face being stopped as officers from the four forces will carry out road checks at various locations across Wales.
Gareth Pritchard, deputy chief constable of North Wales Police, said the force was grateful for the family's support.
"To lose a child must be one of the hardest things a parent can face and I would like to thank Kieran's family for assisting us with this year's campaign.
"If you drink and drive you significantly increase the risk of killing an innocent person, or yourself or both. It is really that simple.
"It ruins lives all year round. Think about the consequences. You could face losing your licence and your job, face imprisonment and, much worse, have to live with the guilt of taking a life for the rest of yours. Don't take the risk."