New option for Denbigh-Rhyl faith schools merger plans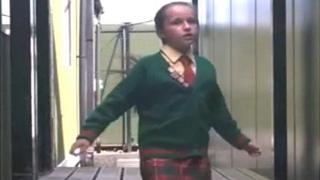 The proposed merger of two Denbighshire Catholic schools could be put on hold as councillors consider a new option.
It had been proposed that St Brigid's in Denbigh and Blessed Edward Jones in Rhyl should close, to be replaced by a new multi-faith school on two sites.
Instead, Denbighshire councillors will be asked to consider working with the Anglican and Catholic diocese to create a single site on an undecided location.
The council's cabinet will vote on the proposal at a meeting next week.
More than 1,300 people responded to a consultation, which showed very little support for the original proposals.
A new, single site would mean the closure of both existing faith schools, possibly by 2018.
Anna Gresty, of St Brigid's Action Group, said: "Having read the council's summary of responses to this consultation, we weren't surprised at the overwhelming response against the proposals to merge St Brigid's School and Blessed Edward Jones as one school 12 miles apart."
Tony Hannigan, chair of governors at St Brigid's School, said: "St Brigid's School is very pleased to have been told in a meeting with Denbighshire County Council officers, that they have listened to our concerns and will recommend councillors drop plans for a 'one school on two sites' model involving St Brigid's and Blessed Edward Jones in 2014."
However, he said there was concern that plans to build a new school, adding that it would "represent much greater value for money for the taxpayer to use the existing sites and build on their successes".
Earlier this year, pupils at St Brigid's made on online film to campaign to keep the school as it is.