Web help for women seeking public office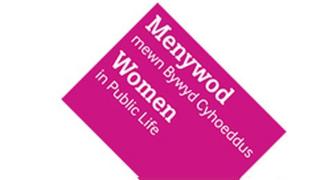 A website to help get more women active in public life in Wales to overcome "pretty dire" female leadership numbers has launched.
The Women in Public Life web portal arose from a move by assembly presiding officer Rosemary Butler to increase the representation of women.
Only around 5% of council leaders and chief executives of companies in Wales are female.
Ms Butler said the current figures made "sobering reading".
The portal will give information about public office, vacancies, training and advice from successful women.
Ms Butler began her Presiding Officer's Women in Public Life (POWiPL) campaign 18 months ago with the aim of lowering the barriers to women entering public life.
She said: "When you look at the figures relating to the representation of women in public life in Wales, it makes sobering reading.
"That's why I have made this issue one of my key priorities as presiding officer, and why I have sought the views of women throughout Wales about how we can tackle the barriers.
"One of the key suggestions was to set up a web portal and we are delivering on that commitment."
'Personal drive'
The web portal was officially launched in Cardiff Bay on Wednesday as part of a conference on the barriers facing women in different fields of work.
Chair of the panel at the launch was Claire Clancy, chief executive and clerk of the national assembly.
She said there were some good examples in Wales of good female representation such as the number of AMs, and the fact two political parties were led by women in Wales.
However Ms Clancy added: "The wider facts of the position are pretty dire. Only about 4% of chief executives in the top 50 companies in Wales are women and 5% of council leaders.
"I think there is a tremendous amount to be done to give women the confidence they need to get into public life in the first place.
"What this portal is all about is making information available to women making it more accessible so they know what opportunities are available and they know what training is available.
Ms Clancy stressed people did need to have "personal drive and determination" but said that had to be combined with information and help from other people.
She said: "Unless we all, those of use who have reached positions of authority, do our very best to knock down the obstacles, we're going to waste so much talent in Wales."
Fellow panellist NUS Wales president Stephanie Lloyd, said in her experience women faced a lot of undermining and opposition even when in positions of power.
"I think there is quite a narrow view of what leadership is," she said.
"The fact there are only three MPs in Westminster from Wales is just not good enough and I certainly know there are more than three women in the whole of Wales who could represent people in parliament."