Retiring magistrate Alan Bissell's dismay at too many cautions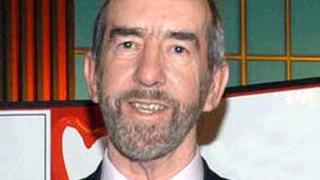 A Flintshire magistrate with 25 years' service says court punishment has "diminished to the point where it hardly features these days".
Alan Bissell says "thousands" of crimes are being dealt with by police cautions rather than ending up in court.
But the Ministry of Justice said it was scrapping simple cautions for the most serious offences and that it had "toughened-up community sentences".
Mr Bissell's comments came as he retired at Mold Law Courts on Tuesday.
He said he came from a background where at the former Flint Magistrates' Court punishment was one of the main themes.
"It seems to me that it has diminished to the point where it hardly features these days," he said.
'Credible punishments'
"Rehabilitation is washing over everything. Although it has its place, quite clearly, I am personally very dismayed that the work of the court has diminished to the extent that it has.
"It dismays me that so much of the work that should be before the court is being handled by the police in terms of cautions."
He said that people were cautioned for offences which should be before the courts - such as robbery, sexual offences and violence - and which were being dealt with "in their thousands and thousands" by cautions every day.
A Ministry of Justice spokesperson said: "This government believes that those who break the law should not escape the law.
"That is why we are scrapping simple cautions for all of the most serious offences including rape, manslaughter and robbery.
"We're also banning them for other crimes such as carrying a knife, supplying Class A drugs and a range of sexual offences against children.
"We have also toughened-up community sentences so they contain credible punishments, and are making prisons places of hard work that deal with the root causes of offending behaviour."