High hedges legal action promise from Flintshire council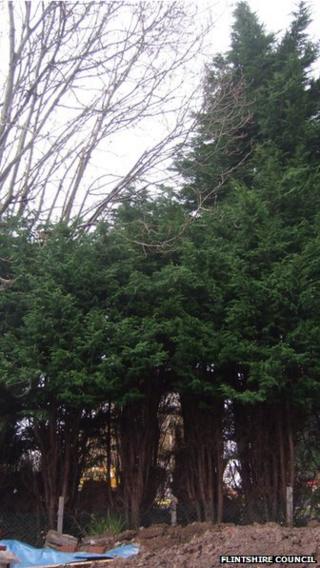 Flintshire council officials have promised to take legal action against residents who allow their hedges to grow too high.
The comments come after a Deeside man ended up with a £500 bill when his conifers landed him in court.
The authority said it brought the case under the Anti Social Behaviour Act.
The council said Thomas Cash from Aston has been ordered to pay fines and costs for failing to comply with a previous notice to cut back foliage.
Head of planning Andrew Farrow said if allowed to get too tall, hedges could "affect a neighbour's enjoyment of their own property".
'Enforcement'
"The legislation around high hedges seeks to achieve a balance between the merits and problems associated with hedges in residential areas," he said.
"This case highlights that our planning enforcement officers will take court action."
The authority said the recent case ended up before Flintshire Magistrates' Court in August after being referred to planning enforcement officers.
The council, which has a high hedge complaints section in its website, said Cash was issued with a notice in March to cut the trees and given six weeks to carry out the work before the case was referred to magistrates.
A council spokesperson said Cash had been issued with a court order fining him a total of £250 for two separate charges, both regarding a high hedge, plus a victim surcharge of £20, and prosecution costs of £259.88.
He was also ordered to cut and maintain the hedge.