Llamau gets £3.3m to help young homeless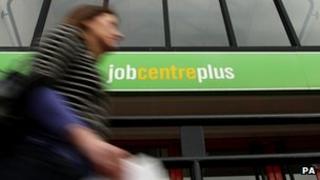 More than £3m left in dormant bank accounts for over 15 years will help 440 young people trying to find work.
Cardiff-based homeless charity Llamau and its partners will also help with housing for care leavers and offenders.
The money has been given through a project called Getting Ahead which is administered by the Big Lottery Fund although it is not lottery cash.
The charity said the money would help give "exceptional outcomes for some of the most vulnerable people in Wales".
Llamau chief executive Frances Beecher said: "The project will enable young people who have offended and those leaving the care system to move seamlessly into work, creating real, positive change for these vulnerable individuals, for Welsh businesses and for the wider community."
'Adverse impact'
How the £3.3m Getting Ahead fund is spent in Wales has been determined by the Welsh government.
Deputy Minister for Skills Jeff Cuthbert said the number of vulnerable young people aged 18-24 who are not engaged in education, employment or training (so-called NEETs) in Wales was a concern.
He said the money would help enhance improve employability skills.
"For some of these young people, time spent outside of education, employment or training could affect their ability to compete for jobs in the long-term," he said.
"This, in turn, could have an adverse impact on their motivation, self-esteem and overall health and wellbeing."