Body in boot murder: 'Possessive' John Yates given life sentence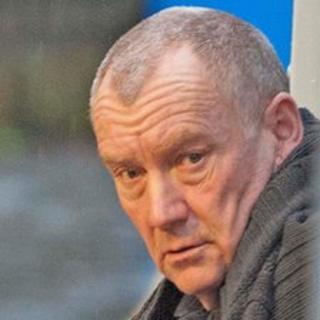 A man who murdered his wife and drove her body to a north Wales police station has been jailed for life.
John Yates, 58, beat his estranged wife Barbara, 49, in Warrington in July last year before giving himself up to police in St Asaph, Denbighshire.
Sentencing him, the judge at Caernarfon Crown Court told Yates he was "possessive and violent".
He was told he must serve a minimum of 18 years in prison before he can ever be considered for release.
Yates was convicted of murder in February after a trial.
During his trial, the jury head that Yates had subjected his wife to 30 years of domestic abuse, leading to the fatal attack.
Yates had admitted killing his wife but denied it was murder.
But he was convicted following a week-long trial in which the jury heard that Yates was a controlling, jealous and violent husband, who had first been convicted of assaulting his wife in 1982.
Mrs Yates finally tried to break free of the abusive relationship in 2009 when she moved out of the family home in the Padgate area of Warrington.
But Yates remained in close contact with his wife, and the violence continued.
By the beginning of 2012, Yates had become "a bitter and vengeful man", the trial heard.
Following an argument on 18 July, Yates drove his wife to a secluded farmer's field and launched a furious attack on her, headbutting her and strangling her.
'Premeditated murder'
He continued the attack until she died, and then put her body in the boot of his Peugeot 306 estate car, covering the body with a tarpaulin.
Yates then drove to north Wales, before handing himself over at the North Wales Police traffic base at St Asaph.
He told officers: "I've killed my wife. I've just had enough. I've got mental health issues. She is in the back of the car."
Jailing him for life at Caernarfon, Judge Merfyn Hughes QC said Yates had carried out a "brutal and sustained" attack on his wife.
"From the outset you behaved in a possessive and violent manner towards her," said the judge.
"Your killing of her was premeditated and had been in your mind for some weeks prior to her death."
Speaking after the sentencing, Barbara Yates' sister Angela Hyland said: "I hope he dies in prison. He was very possessive, selfish, controlling and jealous.
"If he couldn't have her, he wouldn't let anyone else have Barbara. She was living a life of fear."
Welcoming the sentence, acting Det Chf Insp Iestyn Davies, of North Wales Police added: "It is totally unacceptable that in the UK two women a week are killed at the hands of a partner or ex-partner, with 45% of women having experienced some form of domestic violence, sexual assault or stalking.
"We all need to continue to raise awareness in helping reduce and eradicate all forms of violence against women."