Wrexham-born opera singer Cecilia Smiga dies at age 38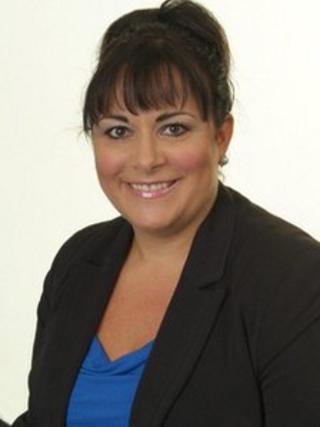 Wrexham-born opera singer Cecilia Smiga has died at the age of 38 after a short illness.
Ms Smiga, a former finalist in The Welsh Singer of the Year Competition, died in hospital in London on Sunday.
A former pupil of Ysgol Morgan Llwyd in Wrexham, Ms Smiga went on to study in Belgium and Switzerland.
Ms Smiga's stage career included the West End and European opera venues. She was also head of music and performing arts at a school in Berkshire.
Ms Smiga performed at Canterbury Cathedral and at major sporting events, including at a boxing match featuring Welsh super-middleweight world champion Joe Calzaghe.
Her work also included a gala concert in aid of NSPCC Wales at St David's Hall, Cardiff.
She also appeared on the Welsh-language channel S4C's 'Diva's' Concert conducted by Owain Arwel Hughes.
Her voice had the power to "light up a room," according to Jane Owen, assistant headteacher at Ysgol Morgan Llwyd, who taught Ms Smiga drama.
She said: "Cecilia was a wonderful student; energetic, vibrant and always smiling. She had a wonderful persona but also had a singing voice which was just as wonderful.
"Her achievements whilst a pupil here and her achievements since leaving, will remain as testimony of a very special person."
'Boundless energy'
Ms Smiga had been head of music performance and performing arts at LVS Ascot School in Berkshire for the past three years.
The school's senior school headmistress Christine Cunniffe said: "All staff will be very sad at this news and Cecilia will be missed terribly.
"She will be remembered for the way she engaged so many students in music performance, her boundless energy and wonderful smile. Our thoughts and prayers are with her family."
Students have been offered counselling.
Ms Smiga's parents live in Cefn-y-Bedd, Flintshire.