Body in boot trial: John Yates guilty of murder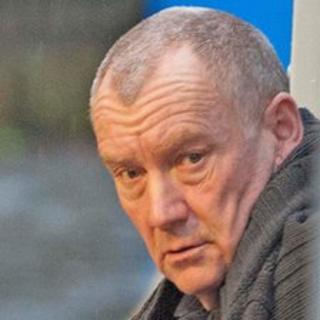 A man who drove his dead wife to a north Wales police station has been found guilty of murder.
John Yates, 58, beat his estranged wife Barbara, 49, in their home town of Warrington in July before giving himself up to police in St Asaph.
A jury at Caernarfon Crown Court convicted him after hearing his wife had suffered 30 years of abuse.
Yates, who denied murder but admitted manslaughter, was told by judge Merfyn Hughes QC he would be jailed for life.
He will return to court for sentencing next month.
During the week-long trial, the court heard how Yates had been a controlling, jealous and violent husband.
He was convicted of assaulting his wife as far back as 1982.
Mrs Yates finally tried to break free of the abusive relationship in 2009 when she moved out of the family home in the Padgate area of Warrington.
Violent attacks
But Yates remained in close contact with his wife, and the violence continued.
In November 2011, she was so badly beaten by Yates she needed hospital treatment.
But she later withdrew a complaint - a decision which the jury was told "may have cost her her life".
By the beginning of 2012, Yates had become "a bitter and vengeful man", the jury heard.
Summing up the case, the judge said Yates had embarked on a course of conduct that had a "violent and tragic end".
On 18 July, Yates met his wife at her home in Padgate, where he had agreed to give her lift into the town centre.
But a angry row erupted between the two during the car journey, leading eventually to Yates pulling into the entrance of a farmer's field.
Mrs Yates left the car, followed by her husband, who launched a furious attack on her.
He told the court that he headbutted her in the face and strangled her.
"She fell to the floor. I punched her and stamped on her," he said.
He continued the attack until she died, and then put her body in the boot of his Peugeot 306 estate car, covering the body with a tarpaulin.
Yates claimed he had "lost control" because she said she was going to sell herself for sex and tell their adult children.
But the prosecution dismissed the allegation as a way of supporting his manslaughter case and "getting away with murder".
After killing his wife, he drove to north Wales, spending some six hours visiting areas where he had spent time with his family.
Late in the afternoon, he turned himself in at the North Wales Police traffic base at St Asaph in Denbighshire.
He told police officers: "I've killed my wife. I've just had enough. I've got mental health issues. She is in the back of the car."
'Brutal' killer
The judge said Yates had been convicted "on overwhelming evidence".
Yates will be sentenced on 20 March at Mold Crown Court where he faces a mandatory life sentence.
The judge said he would then also order the minimum term Yates must serve before he could ever be considered for release.
Speaking after the trial, Mrs Yates' sister Cathryn Huddlestone described the killer as a "brutal, brutal animal".
"He shouldn't be free to roam after what he did to my sister," said Mrs Huddlestone, who had to identify her sister's body.
"I can't believe he could have that much anger and jealousy. If he loved her he should have let her get along with her life."
She said her sister had been looking forward to her 50th birthday when she was killed.
"It's been terrible, absolutely shocking. I cannot get that image out of my head of when I had to go and identify her," she added.
"I hate him, I absolutely hate him."