Missing boy Waheed Ullah Amjri feared deportation, police say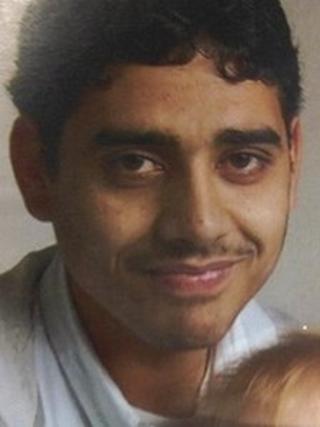 North Wales Police are keen to find a 16-year-old boy who has gone missing from his foster home in Rhyl.
Waheed Ullah Amjri was last seen at the town's railway station at 13:05 GMT on Saturday and is thought to have boarded the train to Manchester.
He was due to arrive just before 15:00 GMT but has not been seen since and has made no contact with his foster carers.
Police say Waheed, who is of Afghan origin, mistakenly believed he was due to be deported.
Officers say he is unaware that he has been given permission to stay in the United Kingdom until 2014.
Waheed is described as being of slim build with short curly hair and facial stubble. When last seen he was wearing a grey coat, a black jumper, blue jeans and brown trainers.
Police say he may have got off the train at Chester and taken another to London.
North Wales Police said anyone with information relating to Waheed's whereabouts is asked to contact the force on 101.