Haydn Evans drowning in Carden Park Hotel lake accidental, inquest jury rules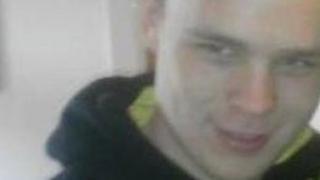 A teenager who drowned in the lake of a luxury hotel after being thrown out of a Christmas party died as a result of an accident, an inquest jury has ruled.
Haydn Evans, 18, from Mold, Flintshire, was escorted out of the Carden Park Hotel near Chester in December 2011 after a scuffle on the dancefloor.
He was missing for two weeks before his body was found in the hotel lake.
Mr Evans was wearing only a shirt and trousers in conditions described as "freezing and icy".
The jury returned a unanimous verdict on Friday after almost two days of evidence and an hour of deliberations.
Altercations
Recording their verdict, Cheshire coroner Nicholas Rheinberg said: "The deceased attended a Christmas function on Friday, December 16 2011 at the Carden Park Hotel, near Chester.
"He was ejected from the premises around midnight. He had been drinking throughout the evening.
"The weather conditions were freezing and icy. At some time in the early hours of December 17 he was drowned in the lake at Carden Park.
"He died as a result of an accident."
Mr Evans had been at the hotel with colleagues from MPH Construction, including his father Graham, for their Christmas party.
Salesman Adam Crutchley told the inquest how he had a series of altercations with Mr Evans after he tried to grab his girlfriend and other women guests on the dancefloor.
But after going to fetch the hotel's security staff he returned to find Mr Evans had been ejected.
A police search was launched for the missing man but nothing was seen of him until his body was recovered from the hotel lake two weeks later.
Improvements
Pathologist Dr Alison Armour said the cause of death was drowning, and there was no evidence of injury.
Toxicology tests found 213 milligrams of alcohol per 100 millilitres of blood in his system. The drink driving limit is 80 milligrams.
Dr Armour said the alcohol "didn't directly cause his death but it may well have affected his behaviour or caused him to stumble or fall".
Linda Green, a health and safety officer for Cheshire West and Chester Council, told the court a number of improvements had taken place at the hotel since Mr Evans' death.
These included extra training for staff over dealing with drunk customers, improved CCTV and having lighting at the lake switched on 24 hours a day.
She said a barrier will also be installed between the lake and the hotel's Chinese Garden.
A spokesman for De Vere Hotels said afterwards: "The group once again extends its condolences to Haydn Evans' family.
"It has been a particularly difficult and poignant time as the inquest jury reached its verdict."
Mr Evans' family made no comment as they left the court.