Wrexham child protection social workers guilty of misconduct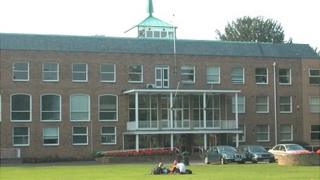 Two Wrexham council social workers have been found guilty of misconduct after child protection forms were destroyed before information was computerised.
Care Council for Wales found Gill Jones guilty of 10 charges and her colleague Sandra Dykstra guilty of one.
Ms Jones has been removed from the social work register, while Ms Dykstra received an admonishment that will sit on her record for six months.
Ms Jones, a former team leader, claimed she was made a scapegoat.
A Care Council for Wales conduct committee heard child protection forms were destroyed or binned before information was recorded on computers.
The pair worked in Wrexham's Children and Families Assessment Team (Cafat) and faced a series of charges dating between January 2009 and February 2010.
Ms Jones, who was the manager of the team, and her deputy Ms Dykstra, were found guilty of destroying or facilitating the destruction of child protection referral forms, known as CID16s, between January and July 2009.
Ms Jones was also found guilty of misconduct on nine other charges relating to child protection.
A further charge against Ms Jones was unproven.
Speaking in mitigation before the panel retired to discuss what action to take against her, Ms Jones said she had an unblemished record in social work for 20 years.
She claimed she had been made a scapegoat for what was happening in Cafat.
'Safeguarding children'
She said there was poor practice in the team which she was trying to address, and she and the social workers were burdened with hundreds of cases.
Susan Evans, Wrexham's head of children and young people - prevention and social care, said: "Following internal disciplinary procedures the council referred the matter to the Care Council for Wales for their independent investigation.
"We are pleased that the Care Council's ruling reflects the decision taken by Wrexham council.
"Safeguarding children and young people has always been of paramount importance to the authority and we are confident that robust systems have been put in place and adhered to."