Meg Burgess wall death: Builder 'gambled' over safety, claim prosecution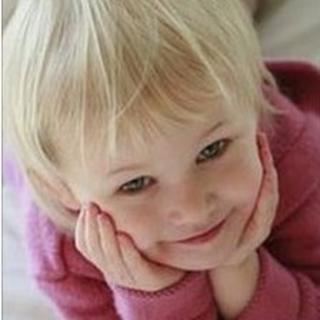 A builder accused of causing the death of a three-year-old girl crushed by a collapsing wall had "gambled" over safety, a trial has heard.
Meg Burgess was crushed as she walked home with her mother in Meliden, Denbighshire in July 2008,
In his closing speech, prosecutor Bryan Cox QC said George Collier demonstrated a "couldn't care less" attitude to health and safety.
Mr Collier, 49, of Kinmel Bay, denies manslaughter by gross negligence.
A description by Meg's mother of the way the wall collapsed showed just how dangerous it was, Mr Cox told Mold Crown Court.
The barrister said the collapse could have been avoided if Mr Collier had exercised the degree of care that he should have done.
Mr Cox said that it was a 22 metre, heavy wall and that 26 tonnes of rubble and block were later removed.
He said it was not a complicated case, but more about common sense than regulation.
The prosecutor said it was a case of a builder failing to show any proper regard for the safety of the public.
Mr Cox said there was inadequate planning or supervision, or measures to ensure the wall was built and anchored properly, and no measures to protect pedestrians walking along the adjacent pavement.
"Any member of the public, any pedestrian, is entitled to expect a builder to build a wall so that it does not pose a danger, and so that it does not collapse, as this wall did," he said.
"Any reasonable competent builder should have foreseen that this wall might collapse and that if it did then a passing pedestrian might sustain fatal injury."
Mr Cox said the wall had not been constructed as a retaining wall, had not been designed as such and it collapsed moments after being backfilled.
The prosecutor said the defendant did not take any advice from a structural engineer or suitably qualified person.
"He took a chance. He gambled," said Mr Cox.
Mr Collier was said to have tried to deflect responsibility for the death on to others, and had a general disregard for health and safety matters.
He had been charged with manslaughter because it was a "clear case" of gross negligence.
"A young child was needlessly killed because of that gross negligence," said Mr Cox.
He said Mr Collier had displayed a "nothing to do with me attitude" and had shown a complete disregard for safety.
"This is 'couldn't care less'," the prosecutor alleged.
Earlier in the trial, Lindsay Burgess described how the wall "came down at one go" as Megan trotted behind her as the two walked home from the shops.
"It engulfed her," she told the trial. "Her head was the only thing not covered. There were broken stones over her body."
The jury has heard that the wall failed after pressure from infill which included soil, clay and builders' rubble.
Mr Collier told the trial during his evidence that the wall was built as a garden wall and not a retaining wall.
The builder, from Kinmel Bay, denies manslaughter by gross negligence in failing to take reasonable steps to prevent the death.
The case continues.