Meg Burgess death: Wall not up to standard, court hears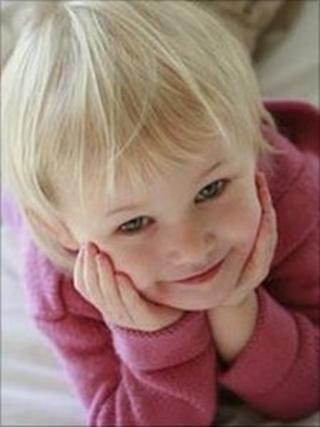 A wall which collapsed and killed a three-year-old girl had not been built to the required standard, an expert has told a manslaughter jury.
Meg Burgess was killed as she walked with her mother in Meliden, Denbighshire, in July 2008.
Health and Safety Executive (HSE) inspector Andrew Rattray said the wall was not anchored into the footings.
Builder George Collier from Kinmel Bay, Conwy, denies manslaughter. The trial continues at Mold Crown Court.
The wall failed after pressure from infill which included soil, clay and builders' rubble, the court heard.
Mr Rattray, a chartered civil engineer and a principal inspector with the HSE specialising in construction, told the court he thought the primary reason for the failure was the lack of anchorage into the footings.
Metal rods had been placed into the hollow blocks which had been filled with concrete, but that was not effective, he said.
The wall was not wide or thick enough to act as a gravity or mass wall, he said, adding: "It either needed to be wider, or re-enforcement needed to be anchored into the footings."
The construction of the wall fell "substantially" short of the required standard, which was widely available to the building industry, he said.
The jury has previously heard how Meg had been to shops with her mother, Lindsay and baby brother Wilson, to buy sugar for baking.
The newly-built wall collapsed as they returned home.
Meg was declared dead 10 minutes after arriving at Glan Clwyd Hospital, Bodelwyddan.
Mr Rattray was asked about prosecution allegations that the concrete infill of the blocks was inadequate and not fully compacted, and that the water quality of the mortar may not have been of a satisfactory quality.
Safe height
He said that may be a sign of bad workmanship but was not significant in the wall collapse.
The wall - which was 22m (72ft) long and nearly 1.6m (5ft 3in) high - had fallen in one piece, he said.
However, constructed as it was, the safe height for the wall to retain soil should have been no more than 0.8m (2ft 7.5in), he said.
No measures were taken to keep members of the public or pedestrians away from the wall while the work was being done, he said.
It should either have been fenced off or a banksman - people trained to direct vehicle movement on or around a site - used to monitor the work and pedestrians, the court heard.