Meg Burgess wall death: Property owner tells of construction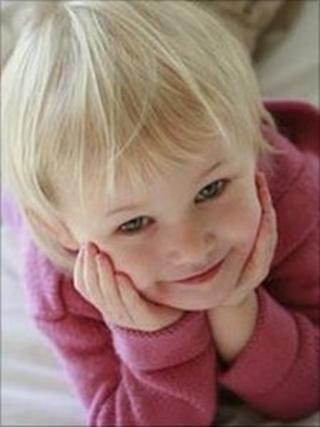 A wall which collapsed and killed a three-year-old girl was not part of original house renovation plans, the property owner has said.
Meg Burgess was killed as she walked with her mother in Meliden, Denbighshire, in July 2008.
David Jones told Mold Crown Court he changed his plans for a wooden fence on advice from builder George Collier from Kinmel Bay, who denies manslaughter.
The wall's foundations were found to be inadequate, the court has heard.
Giving evidence on Wednesday, Mr Jones told the court the wall had not been part of his plans to renovate the Nightingale Cottage in Ffordd Penrhwylfa, near Prestatyn, and that he had originally wanted a wooden fence.
But he said the defendant advised him to have a front wall so soil from excavations on site could be put behind it.
He said it was "absolutely incorrect" that he told Mr Collier to spread a large amount of soil on site to avoid the cost of taking it away.
Ronald Walters QC, defending, suggested the reason he had not engaged a structural engineer was because he could not afford it.
Mr Jones said: "It was never suggested. You employ professional builders to do a professional job."
The jury has heard how three-year-old Meg had been to the shops with her mother, Lindsay and baby brother Wilson, to buy sugar for baking.
It was as they returned home that the 5ft newly-built wall collapsed.
Meg was declared dead 10 minutes after arriving at Glan Clwyd Hospital, Bodelwyddan.
Mr Jones, a prosecution witness, said he had no experience of the building trade and had engaged Mr Collier and his business partner Bryn Parry to do the job.
He said he had no discussions about the design, thickness or materials to be used.
Mr Walters, defending, told the court there had been a large amount of soil on site after excavations at the rear of the property for a conservatory.
'Pressure and strain'
He suggested Mr Jones instructed the defendant to spread the soil, including backfilling the wall, to avoid the cost of taking it away.
Mr Jones said that was incorrect, adding: "I would have done anything necessary that would have made the end job absolutely 100% correct."
The prosecution claim Mr Collier's "gross negligence" caused Meg's death, and that by using an excavator to backfill behind the wall, he had placed terrific "pressure and strain" on it.
It is alleged he had failed to construct the wall so the block work was "tied" into the foundations with metal roads.
There were no signs to warn pedestrians using the footpath and he had "gambled" with the safety of passers-by, said prosecutor Bryan Cox QC.
Health and Safety experts had found the foundations for the wall were inadequate and the mortar was too weak, the court has heard.
The trial continues.