Howell's School in Denbigh: Sacked pregnant teacher's payout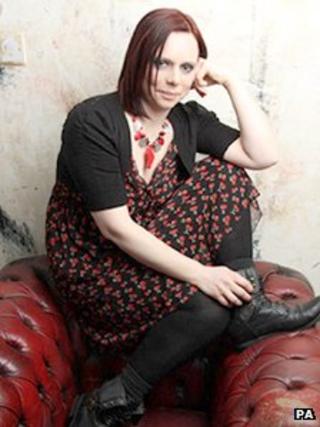 An art teacher who won a case of unfair dismissal when she was sacked from her school job after becoming pregnant, has won more than £30,000 in compensation.
Rebecca Raven, 32, said she was told by Howell's School in Denbigh, Denbighshire, that she was losing her job after finding out she was pregnant.
An employment tribunal in May ruled the school was guilty of unfair dismissal.
A tribunal remedy hearing on Tuesday ordered the school to pay Mrs Raven £33,923.
A spokesman for the independent girls' school said in June it had been unaware Mrs Raven had been pregnant and offered her a part-time post.
But Mrs Raven's union, the Association of Teachers and Lecturers (ATL), said when she applied for maternity leave in May last year, the school told her she would have to leave her £23,000-a-year job at the end of the summer term.
She was then informed that she could apply for a part-time post as an art teacher, but when she applied she was not appointed, said the union.
Mrs Raven, from Flint in Flintshire, who had worked at the school since October 2008, was awarded £33,923 by the tribunal on Tuesday, said ATL.
Following the hearing Mrs Raven said: "It is such a relief to have won and to be able to put this case behind me.
"It was terrible shock losing a job I loved. I had really enjoyed working at Howell's School. I hope the school's trustees have come to their senses and won't treat anyone else the way they treated me."
'A year out of work'
Jayne Philips, ATL's senior lawyer, said: "We finally have justice for Mrs Raven after fighting her corner for over a year.
"The compensation should go some way towards covering her costs for a year out of work. Schools cannot be allowed to get away with breaking the law. ATL can, and will, fight for justice whenever such cases occur."
Dr Philip Dixon, director of ATL Cymru, said the union was delighted to have won the compensation for Mrs Raven after all the months of worry and uncertainty.
The union said a judge at Shrewsbury employment tribunal in May ruled that Howell's School was guilty of unfair dismissal under the Employment Rights Act 1996, and discrimination under the Equality Act 2010.
Howell's School in Denbigh has been asked for a comment.