Tenants vote for Flintshire council to keep housing control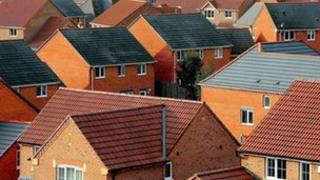 Council tenants in Flintshire have voted to keep housing stock under local authority control.
For several years the council has been debating whether to transfer 7,500 homes to a housing association, or find an estimated £126m for improvements.
It launched a tenants' ballot, and says 88% voted to stay with the authority.
Flintshire council will be recommended to accept the ballot result later this month, and says it will discuss future funding with the Welsh government.
A report in 2007 estimated it would cost £126m to bring Flintshire's housing up to the standards required by the then Welsh Assembly Government.
All councils were asked to bring homes up to the quality standard by 2012.
Flintshire said it did not seek to influence tenants either way.
It said it saw the highest turnout in a housing ballot in Wales, with 71% of tenants voting.
After 88% voted no to a transfer, with 12% voting yes.
In a statement, the authority said: "The council could see this outcome as a resounding vote of trust and confidence in it as a landlord providing good quality housing and support services for local people.
"Our performance has improved significantly in recent years and this is clearly recognised by our tenants as our customers.
"We will now discuss with Welsh government how we can bridge the funding gap and achieve its policy of the Welsh Housing Quality Standard."