Rhyl shopping centre wins battle against nuisance gulls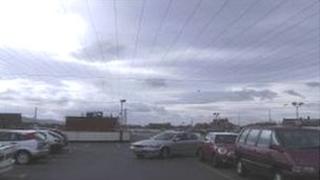 A Denbighshire shopping centre has installed wires above its car park to deter more than 1,000 seagulls.
The White Rose Centre, Rhyl, claimed it was losing customers and called in pest control experts to tackle the problem of droppings created by the roosting gulls.
They installed a series of wires designed to make it impossible for the birds to land.
Cleaning the mess had cost more than £1,000 a month in the nesting season.
The peak of this runs from April to September.
The centre's top level carpark is close to the seaside resort's promenade.
Centre manager Richard Henderson said the wire system had been a success and had been welcomed by customers.