Wrexham residents urged to use bowel cancer test kits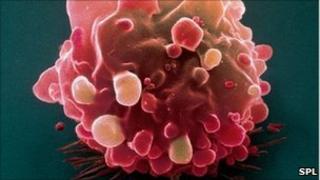 An appeal has been launched after it was revealed Wrexham has the lowest uptake in Wales for NHS bowel screening tests.
Bowel Screening Wales (BSW) say people are ignoring home testing kits, with the take-up rate just 49%.
People aged between 60 and 69 receive kits through the post, and BSW say more than 350 cancers have been detected across Wales.
About 2,000 people are diagnosed with bowel cancer each year in Wales.
Hayley Heard, head of BSW, said: "These figures are very disappointing, particularly as the uptake across Wales is 58%.
"We are concerned that people in the Wrexham area may be putting their lives at risk by not taking advantage of the free home-testing kit which is sent to them."
She added: "Bowel cancer is the third most common cancer in Wales, however it is also one of the most treatable, if it is picked up early."
Anyone wishing to obtain a test kit, or who has any questions, can call BSW on 0800 294 3370.