Controversial HM Stanley sculpture gets go ahead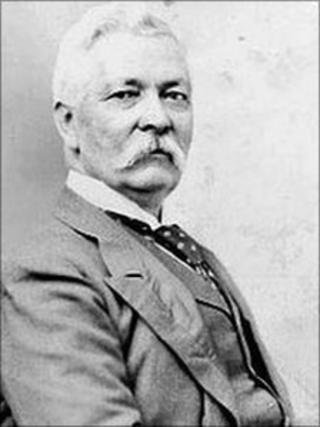 Councillors have voted to erect a sculpture commemorating controversial Victorian explorer HM Stanley.
Planners recommended that Denbighshire council approves the £31,000 statue in Denbigh and councillors agreed, 13-3 in favour with two abstentions.
There has been opposition from critics who claim Stanley was guilty of crimes against humanity, aiding slavery.
Stanley is known for greeting the missing explorer in Africa in 1871, saying "Dr Livingstone, I presume?"
More than 50 prominent figures have signed a public letter opposing the statue.
They were collected by Bangor University lecturer Selwyn Williams and published in a letter which stated: "We ask the people of Denbighshire and of Wales to make sure that it [the statue] is never erected."
Georges Nzongola-Ntalaja, professor of African studies at the University of North Carolina, USA, said: "I would like to add my name to the list of people supporting your petition to stop the city of Denbigh's plan to erect a statue of Henry Morton Stanley, who committed heinous crimes against humanity in my homeland, the Congo."
However, Denbighshire council has said there has been local support for a sculpture.
The bronze sculpture has already been commissioned, funded by Denbighshire council, Denbigh and St Asaph town councils, and others.