Wrexham area hit by flash floods during heavy downpours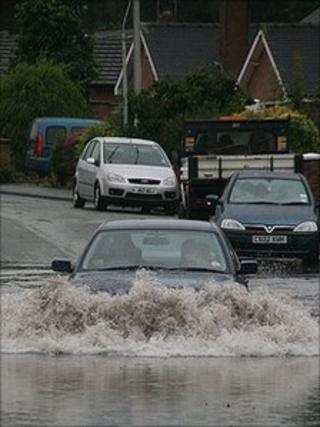 North Wales Fire and Rescue Service received more than 30 calls reporting flooding, mainly in the Wrexham area.
The service said the calls started at 1241 BST on Tuesday, and the last call was received at 2315 BST.
The worst affected area was Warrenwood Road in Wrexham, where water was pumped from four properties.
The majority of calls were received during heavy rain between 1700 BST and 1800 BST, mostly from Wrexham, Llay and Johnstown.