Cyprus hit-and-run: Charlie Birch killed on family holiday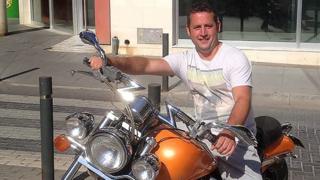 Tributes have been paid to a British man killed in a suspected deliberate hit-and-run while on holiday in Cyprus.
Robert Birch, known as Charlie, 39, from Welshpool, Powys died after being hit by a car at 02:30 local time (00:30 BST) on Sunday in Paphos.
A 32-year-old man was also taken to hospital after the incident.
Family friend Graham Breeze said: "It's been a tragic end to what was to have been a perfect family holiday."
"It's a very difficult situation. Obviously, Charlie was on what should have been an idyllic holiday with his two daughters and his mother and his extended family. It's a tragic situation really. The town will be very supportive.
"It's a tragic situation - a needless loss of a young life."
He told BBC Radio Wales' Good Morning Wales: "It cast a dark shadow over the town of Welshpool yesterday."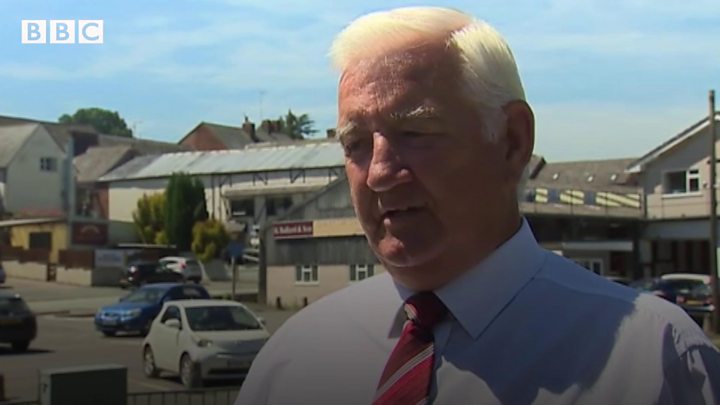 Friends have paid tribute to Mr Birch on Facebook.
One wrote: "Rest in Peace Charlie Birch, you were one of few people in Welshpool who I loved and adored!!!! You looked after me regardless of my many short comings!"
Another friend said: "Terrible news about Charlie Birch today RIP mate. My sincere condolences to all his family at this awful time."
You may also be interested in:
On Monday Cypriot Police confirmed Mr Birch was the victim of the suspected hit-and-run.
A 35-year-old man and 23-year-old woman were brought before Paphos district court and remanded for eight days facing charges of premeditated murder and attempted murder.
Cypriot Police said a car fell into the sea at the harbour of Agios Georgios in Pegeia and a man and a woman were seen leaving the car.
A spokesman for the Foreign and Commonwealth Office said: "We are offering advice and support to the family of a British man following his death in Cyprus and are in contact with the Cypriot authorities."