Hepatitis A jab offered to people linked to Powys school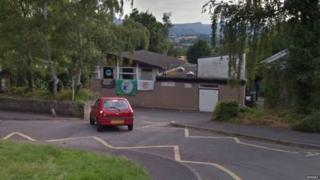 Over 100 people linked with a primary and nursery school near Brecon are to be offered hepatitis A vaccinations following an outbreak of the infection.
There are three confirmed cases of hepatitis A in the community.
These include two pupils from Llangors Church in Wales Primary School and Mes Bach Nursery, on the same site.
All staff and pupils are to be offered vaccinations on Thursday, Public Health Wales said. The source of the infection is being investigated.
It is not believed the infection was contracted at the school. Hepatitis A spreads easily between young children, who often do not have symptoms but could still transmit infection to other people.
Dr Christopher Johnson, consultant in health protection for Public Health Wales, said: "Hepatitis A is a viral infection, usually short-lived that has unpleasant symptoms but can be serious on rare occasions. Children often only have a very mild illness or do not have symptoms at all.
"Symptoms can include flu-like illness such as tiredness, general aches and pains, headaches and fever, as well as loss of appetite, nausea or vomiting, abdominal pains, jaundice, very dark urine and itchy skin.
"Good hand washing after using the toilet and before preparing or eating food is the best way to prevent the virus spreading."
People are being advised to contact their own GP or visit NHS Direct Wales if they have any concerns about their health or their child's health.