Ceredigion Council votes to extend rubbish tip contract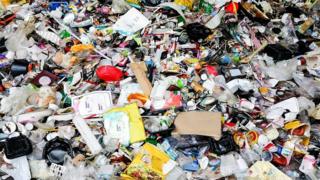 A household rubbish tip's contract will be extended for six months after Ceredigion council voted unanimously to save it from closure.
The household tip's contract was due to expire on 31 May this year.
The closure of Rhydeinon domestic waste site and a waste transfer station in Beulah could save the council £40,000 a year.
The council will hold a public consultation on the household tip's future in the next six months.
Council members say the site is the least used out of all the household waste sites in Ceredigion.
Residents currently are taking their kerbside rubbish to Beulah, in Lampeter, where it is transferred to other sites.
Ceredigion council says the closure of Beulah transfer station, in Newcastle Emlyn, will not have any impact on residents because it is not council-run.
Rhydeinon is one of four household tips owned by Ceredigion council.