Hay Festival: Chelsea Clinton and Michael Wolff to speak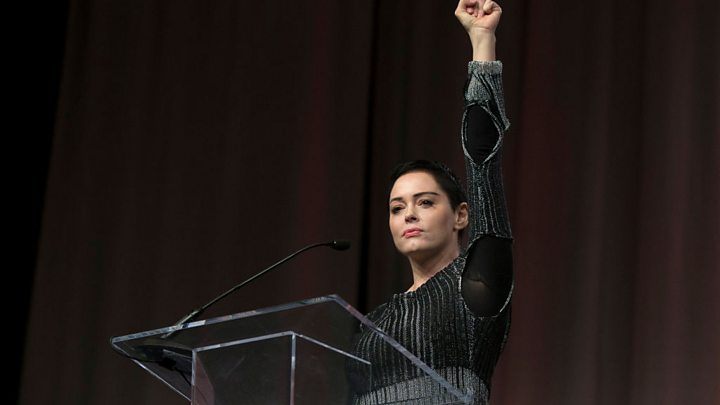 Chelsea Clinton, the daughter of former US President Bill Clinton, and actress Rose McGowan are among the speakers at this year's Hay Festival.
The 31st festival runs from 24 May - 3 June in Hay-on-Wye, Powys.
More than 600 guests will appear at 800 events, including musical performances and stand-up comedy.
Festival director Peter Florence said insecurities and crises facing the world meant "we need to hear the wisest voices, not the loudest".
In October, McGowan publicly accused Hollywood producer Harvey Weinstein of raping her as the scandal engulfing the mogul deepened. Weinstein has denied committing any sexual assaults.
It was announced on Monday that other high-profile speakers include author of the behind-the-scenes book on the Donald Trump presidency, Michael Wolff, former Prime Minster Gordon Brown and adventurer Bear Grylls.
Environment Secretary Michael Gove will talk about sustainability and the future of farming as the festival makes the switch to being powered entirely by renewable energy.
It will also serve beer and wine in reusable glasses.
Mr Florence added: "It's a time for serious thought and serious work, and so too, it's a time to laugh and a time to dance and a time to feast."