Llandrindod Wells' Fronheulog care home to close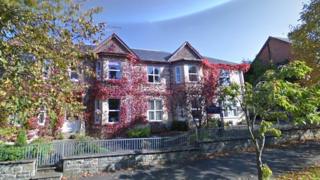 A privately owned care home in Powys is to close after failing to secure funding for essential repairs.
Hafal Crossroads has given Powys council formal notification of its plans to close Fronheulog Residential Care Home in Llandrindod Wells.
The home currently has 16 residents.
Powys council said its priority was to ensure alternative accommodation for the residents close to their friends and family "with as little disruption as possible".
Hafal Crossroads has been asked to comment.
Powys council said it had been working with the company over the past few months to "find a financial solution" to keep the home open.
Cabinet member for adult social care, Stephen Hayes, said the closure is "extremely disappointing" for residents and staff.
"Our priority is the residents' welfare at this difficult time," he said, and staff from the home and council will be doing all they can to ensure the transfer is "as smooth as possible".