Borth Wild Animal Kingdom 'outraged' over lynx killing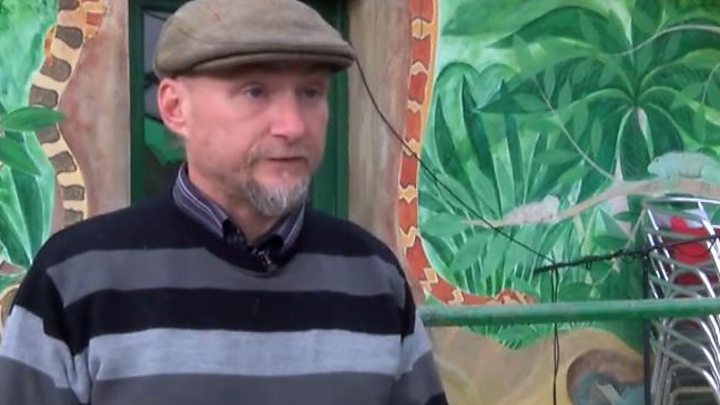 A Welsh zoo is "truly devastated and outraged" that an escaped wild cat has been killed.
Lilleth, the Eurasian lynx, had escaped from Borth Wild Animal Kingdom but Ceredigion council said on Friday that she had been "humanely destroyed".
The council said despite "exhaustive efforts" to recapture her, it received advice that the risk to public safety had "increased to severe".
But the zoo owners have condemned the "hunting and killing" of Lilleth.
Ceredigion councillor Ceredig Davies has called for "a full investigation" and for a report to be presented to councillors "on how this unfortunate animal met its end in this way".
A statement on Borth Wild Animal Kingdom's Facebook page said: "The decision to kill her was not ours and we in no way agreed to or participated in the shooting of our baby lynx.
"We are truly devastated and outraged that this happened."
Borth zoo added that "for the past three weeks we have been tracking and attempting to catch her in a safe way" and employed 24-hour on-site help from "expert trackers and animal recovery specialists".
They said they "spared no expense or effort" in the search and sighted the lynx underneath a caravan at a nearby caravan park, which is closed for the winter, on Thursday.
"All we had to do was sling a net across the back and we would have had her trapped," the statement said.
"Unfortunately, one of the officials insisted that he needed to photograph her and make a positive ID before we were allowed close.
"He slipped and fell going up the bank which startled her causing her to run past him and off across the fields.
"After a fruitless search we were informed that due to her being in a heavily populated area they would be issuing a shoot to kill order and we had run out of time."
They said a marksmen with "state-of-the-art night scopes and thermal imaging cameras" was called in "to hunt her down and shoot her dead".
Dean Tweedy, co-owner of the zoo, told BBC Wales he wanted to see Lilleth darted but was told there were "issues" with the terrain and licensing of the guns.
He said he was "absolutely responsible" for the escape and that they had been building new enclosures over the summer having taken over the zoo six months ago, as it was in "a real state of disrepair".
"Ironically the next project on the list was building a new lynx enclosure," he added.
The Farmer's Union of Wales (FUW) said it had raised concerns the escaped lynx was not being taken seriously enough.
Glyn Roberts, FUW president, wrote to Dyfed-Powys Police's crime commissioner on 9 November, urging officers to make a statement about the potential danger to livestock, after the "suspected killing" of seven sheep by the lynx.
"It is a great concern that proactive action has not been taken by the police and other authorities to warn people or capture the escaped animal," he wrote.
"Many of our members feel that the issue is being treated by the authorities with indifference."
Ceredigion council said the lynx had strayed over to a populated area of the community and "it was necessary to act decisively".
It said that, because the lynx had been used to being near people, it "presented an even greater danger to the general public once it had strayed into a populated area".
"The safety of the public was paramount," the council statement said, adding it could not return the lynx's body to the zoo because a post mortem examination would be carried out.
Staff at the zoo, which has been closed since Lilleth's escape, had been attempting to catch her.
She is believed to have escaped after making a "giant leap" over an electrified fence.
There had been a number of sightings but she evaded capture and was at one point thought to be hiding in bushes near the zoo.
Ceredigion council and Dyfed-Powys Police said they had tried a "range of measures" to capture the Lynx, including baited traps.
Ceredigion council has said it would carry out an inspection of the zoo later this month.