Powys WWI memorials recorded on online map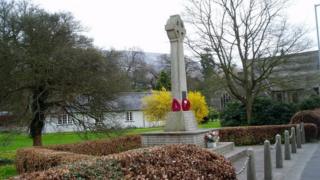 World War One memorials in Powys are being recorded on a searchable online map in a joint project between the council and Swansea University.
The map includes objects as small as wooden plaques to memorial halls.
It will also show how communities honoured those involved in the war, and whether survivors as well as the fallen were recorded.
Powys War Memorials Project wants residents to contact them with information to help populate the map.
It is working with Swansea University's Welsh Memorials to the Great War Project.
Powys cabinet member of regeneration and planning Martin Weale said: "If you have any information about a World War One memorial in Powys, even if some memorials have been in a chapel, church or place or work that has closed, then we want to hear about it."