Work on Ceredigion Museum major revamp under way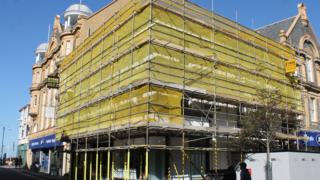 Ceredigion Museum will be closed until February half term while major works take place.
A new entrance, shop, cafe and lift are being installed at the museum in Aberystwyth, which was once the coliseum.
Residents will work alongside artists to create new displays during the project funded by the Heritage Lottery.
Curator Carrie Canham said it was a "very exciting time" for the museum.
Councillor Gareth Lloyd said the museum had to be closed as there would be a great deal of noise and disruption while the work was carried out.