Cardigan, Ceredigion, renamed for Christmas Jumper Day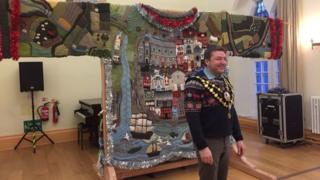 The town of Cardigan has been temporarily renamed "Jumper" to coincide with Christmas Jumper Day.
Mayor Clive Davies will announce the change on Thursday and Jumper will remain a Ceredigion town until Christmas Day.
Cardigan town council joined forces with charity Save The Children to promote the annual tradition of wearing a Christmas jumper on 16 December.
Schools, businesses and the town's castle have also changed their names.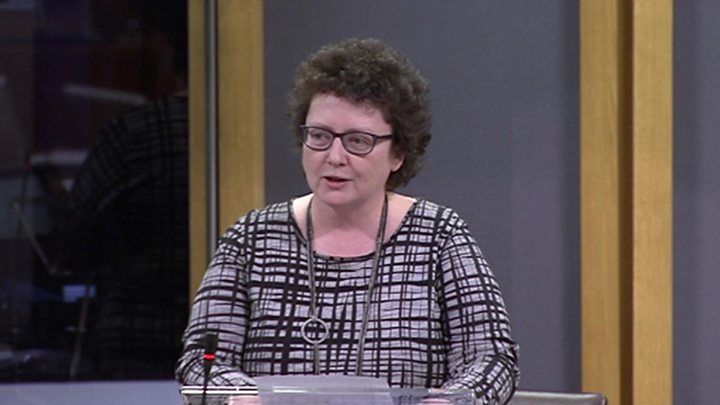 Other places which may be missing a trick include:
Plwmp - Plwmp Pudding
Merthyr Tydfil - Merthyr Tinsel
Briton Ferry - Briton Fairy
Abersoch - Aberstocking
Holyhead - Hollyhead
Pentyrch - Penturkey
Llanberis - Cranberis
Llantrisant - Llantrisanta
Mold - Mold Wine
Cwm - Oh Cwm All Ye Faithful
Brymbo - Crimbo
Cynwyl Elfed - Cynwyl Elf-ed
Now over to you.......
Here are some suggestions for festive place names left on the BBC Wales News Facebook page:
Christine Williams - Treeforest
Justin Griffiths-Bell - Blaenau Ffestivities
Floyd Ab Siencyn - Roath'd dinner
Peter Cox - Sleigh on Wye
Mandy Phillips - Christmastrethomas
Rosemarie Davies - Pontypud
Niall McBride - Llandrindod Bells
Pat Eggleton - Swanseason's Greetings
Mark Thomas - Silent Knighton
Liz Wiliams - Llandolph
Pat Eggleton - Llantrisanta