Powys council tax hike plan to pay for day centres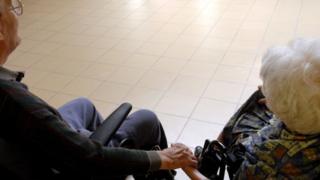 A "significant" increase in council tax could be introduced in Powys to pay for day centres for the elderly.
Councillors will discuss the proposal at a cabinet meeting on 20 December.
Cabinet member for adult services, Stephen Hayes, said he would be recommending the council tax rise for 2017-18, but did not specify how much it could increase by.
"If councillors are not willing to do this the day centres will close," he added.