Bad parking forces Maesgwastad Cemetery overnight closure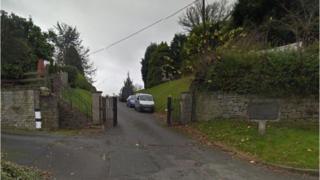 Unauthorised parking at a Powys cemetery, meaning hearses struggle to enter, has prompted the council to shut its gates overnight.
Powys council will start closing the gates at Maesgwastad Cemetery in Welshpool from 3 January.
It said motor homes had been parking in the cemetery for several days without moving, and hearses had not been able to exit and enter for funerals.
Mourners are also having to park a considerable distance away, it said.