Powys Council seeks views on 10-year footpaths plan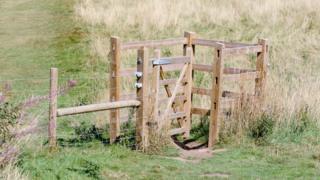 A 10-year plan to improve public footpaths is being considered in Powys.
The council wants to maintain pathways and open spaces in the county as part of its Rights of Way Improvement plan.
Residents are being encouraged to give their views on the network, its usage and the current barriers that stop people from enjoying the countryside.
The council said public footpaths and open access land were a "key asset to the Powys economy in terms of attracting tourists".