Campaigners submit plan to save Hay-on-Wye library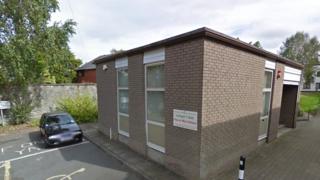 Campaigners hoping to prevent the closure of a library in a Powys town famous for its book shops have submitted a plan to keep it open.
Hay-on-Wye will lose the library unless it can raise £18,000 a year, which is half of its running costs.
Powys council had given a deadline of 31 October for the community to present a plan.
Hay-on-Wye town council has submitted a proposal which will now be negotiated with Powys council.
It had warned the building would have to shut, along with ten other libraries in the county, unless town councils or community groups could contribute towards running costs.
All 11 communities where the libraries are threatened with closure have submitted proposals to Powys council in a bid to keep them open.
The local authority has said it needs to save £250,000 from its library budget by April 2019, as part of a bigger savings target of £30m affecting all services.