Aberystwyth Post Office WHSmith relocation confirmed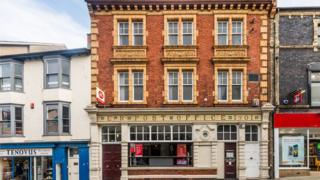 Plans to relocate the Post Office in Aberystwyth to the back of WHSmith have been given the go-ahead.
The branch will move from its current building on Great Darkgate St to be operated by the shop on Terrace Road.
Campaigners said services could be compromised and access in the shop would be difficult for disabled people and those with pushchairs.
The Post Office said the move, which follows a public consultation, would safeguard future services in the town.
It said it received 91 responses from individuals, a petition and 582 campaign cards.