Penglais art teacher cleared of gross misconduct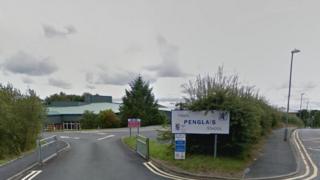 An Aberystwyth secondary school teacher will start back on Monday after appealing a decision to sack him for "gross misconduct".
There were five allegations of gross misconduct against Richard Edwards, head of art at Penglais school, who was suspended and then sacked in July.
The allegations have now been amended to a formal warning, a statement from Ceredigion council said.
A petition supporting Mr Edwards gained 1,400 signatures in three days.
Pupils and parents also held protests against his sacking.
The NASUWT union said Mr Edwards accepted the new terms and was "delighted" with the result.