Extra repair work shuts Llandrinio bridge after grant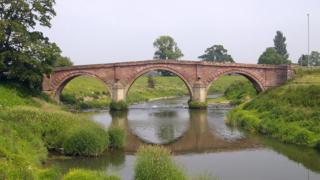 Extra repair work will leave a Powys bridge shut for longer after the council secured a £15,000 grant.
Work is being carried out on Llandrinio Bridge, which takes the B4393 over the River Severn, after the structure was damaged in flooding at the end of 2015.
It has been shut between 08:30 BST and 18:00 since July.
Powys council has been awarded money from Cadw for additional work, which means the closure will be extended for another two weeks.