New £1.7m archives centre for Llandrindod Wells, Powys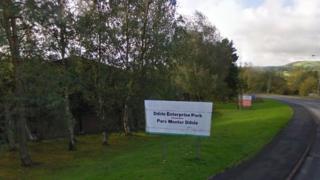 Plans for a £1.7m archives and modern records centre are nearly complete following funding approval from Powys council.
The design work for the centre, at Ddole Road in Llandrindod Wells, is complete and the council is looking to appoint a construction company.
The unit will be able to house thousands of records, with documents dating from 1318 to the present day.
The work is due to be completed next summer, to open early autumn.
It followed concern from the National Archives about the council's ability to meet legal obligations in 2011.