Newtown firm Control Techniques sold to Nidec by Emerson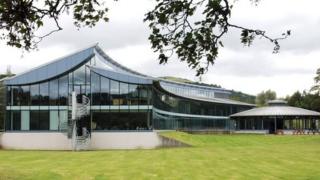 A big employer in Powys is being sold as part of a multimillion pound deal.
Japanese Nidec Corporation is acquiring Newtown-based Control Techniques in a double acquisition worth £913m ($1.2bn US dollars).
Control Techniques, which makes drives for machines, opened a third facility in Newtown last year. It employs 650 staff in the UK and more overseas.
Owners US-based Emerson is also selling Leroy-Somer, based in France, which also makes drives and motors.
Nidec, a major global motor group, said the deal would improve its presence in the European market.
Emerson, itself a global manufacturing and technology company, said the sale was part of a restructuring programme.
The deal was signed on Tuesday and is expected to be concluded within weeks.