Replacing Bow Street railway station could cost £5m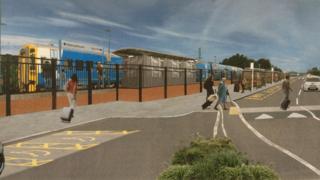 Reinstating a Ceredigion village railway station which closed in 1965 could cost £5m, the Welsh Government has said.
Bow Street station closed as a result of the Beeching cuts and since then a number of people have campaigned for the stop to be reinstated.
Proposals for a new station have been shown to residents and stakeholders at a public event.
Councillor Paul Hinge said if all went well, it could open within three years.