Powis Castle recreates WW1 trenches for anniversary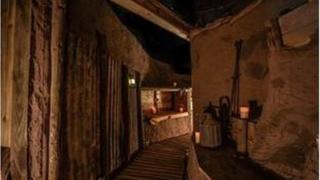 The turmoil and tragedy of life in the World War One trenches will be replicated at a mid Wales castle as part of centenary events.
July's anniversary of the Battle of the Somme is being marked at Powis Castle, near Welshpool, with the basement now turned into a replica trench.
It will aim to give a flavour of a frontline soldier's life.
Central will be the story of Percy, the fourth Earl of Powis' son, who died in the battle.
An exhibition, which includes battlefield objects, old newsreel and food packaging, runs until September.