First Welsh-medium school site for sale in Aberyswyth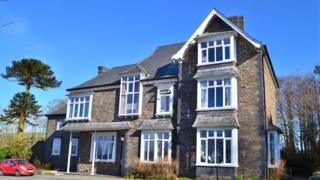 A mansion used to house the first dedicated Welsh-medium school in Wales is going on sale.
Plas Lluest in Aberystwyth became home to Ysgol Gymraeg from the end of World War Two when it outgrew its original site six years after it was founded.
The school was the first to officially state it was teaching in Welsh only, and was set up by parents concerned to protect the language.
It moved location when it was taken over by the local authority in 1952.
In recent years it has operated as a care home.