£1m Powys schools improvement plan approved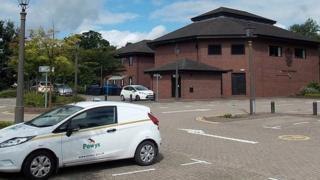 More than £1m will be spent on Powys schools over the next year, after the council's cabinet approved funding.
Work includes £150,000 on a bus car park at Llanidloes Primary and £125,000 on a new kitchen and roof at Penygloddfa Primary in Newtown.
Crickhowell Primary will have a new boiler costing £66,000, while other toilet and kitchen improvement works will be made at other schools.
In total, 30 projects will benefit from the cash in 2016/17.