Bwlch Nant yr Arian: 20,000 diseased trees to be felled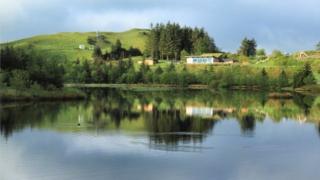 Up to 20,000 trees are to be felled at a Ceredigion visitor centre after becoming infected with a fungus-like disease.
Work to remove the larch trees at Bwlch Nant yr Arian Forest Visitor Centre near Aberystwyth will begin in early December.
It marks the second phase of an operation at the site.
Phytophthora ramorum has infected approximately 6.7 million larch trees in Wales.
Natural Resources Wales said the centre would remain open during the work.