Business premises 'needed' for Powys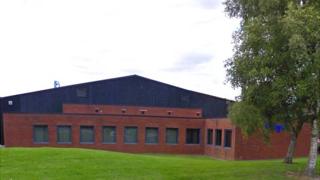 The lack of suitable premises in north Powys is preventing the local economy from growing as it could, businesses in the area have said.
Individual companies and the Mid Wales Manufacturing Group met Business Minister Edwina Hart in Newtown to discuss the issue.
They said more commercial and industrial units were needed.
Meeting organiser Russell George AM said Mrs Hart was considering options to attract more investment.
The Montgomeryshire AM said in the past the Development Board for Rural Wales, and then the Welsh Development Agency had built premises for industrial and commercial use but government support had ceased after the bodies were scrapped.
"We're turning the corner economically with many businesses seeking to invest and grow and yet the first barrier they face is suitable accommodation in the area," said Mr George.
"I'm concerned that existing property is becoming out-dated, not fit for modern business needs, and in need of investment, and the number of vacant suitable premises for business growth is just not available in the Severn Valley area."